Maximizing the impact of your company's advertising budget can be challenging.
Wrapped vehicles are a cost effective way to get your message out there.
Here are just some of the benefits:
Professionalism
Wrapped delivery vehicles have a posh, polished look. They immediately reassure clients that the driver is from your company and is representing your brand.
That is more reassuring than an unknown driver arriving in dirty white van.
Low-key Salesmanship
Aggressive advertising can turn people away your products and services. By contrast, an attention grabbing wrap can have people stretching their necks to see it.
Vehicle wraps attract interest without creating a disturbance. They are a rare breed of advertising that people enjoy viewing.
A Wide Reach
Sales vehicles are constantly on the move from one location to another. Instead of transit times being down times, these travels could be trumpeting your brand all over town.
Wrapped vehicles can carry your message to over one hundred thousand viewers monthly.
Cost Effective Advertising
Compared to what you might spend on high-end marketing programs, vehicle wraps are the best deal going.
You have no recurring costs. Wraps are affordable and require only an initial purchase. Just one attention grabbing wrap can generate up to five years of exciting results.
Vehicle Protection
Vinyl wraps protect your service vehicles from surface damages, scratches and small dents. The wrap itself is easy to remove and will not damage the paint.
Mobile Exposure
Wrapped vehicles are an excellent branding tool because they're constantly in motion.
Mobile exposure makes the viewing possibilities endless. Wraps don't JUST get noticed. They can turn your vehicle into a traveling work of art.
Local Marketing
Wrapped vehicles target your local market. That type of advertising can deliver excellent results because people like to buy and sell locally.
Every time your service van is out and about, your message is being broadcast to an endless stream of potential customers.
Unlimited Audience
Many forms of advertising are directed only to certain population subsets. That limits how far your message can go. Vehicle advertising is available for viewing 24/7 by everyone in the vicinity.
The Outdoor Advertising Association of America calls vinyl wraps the most cost effective form of outdoor advertising available.
It can reach more consumers at a lower cost per impression than any other marketing medium.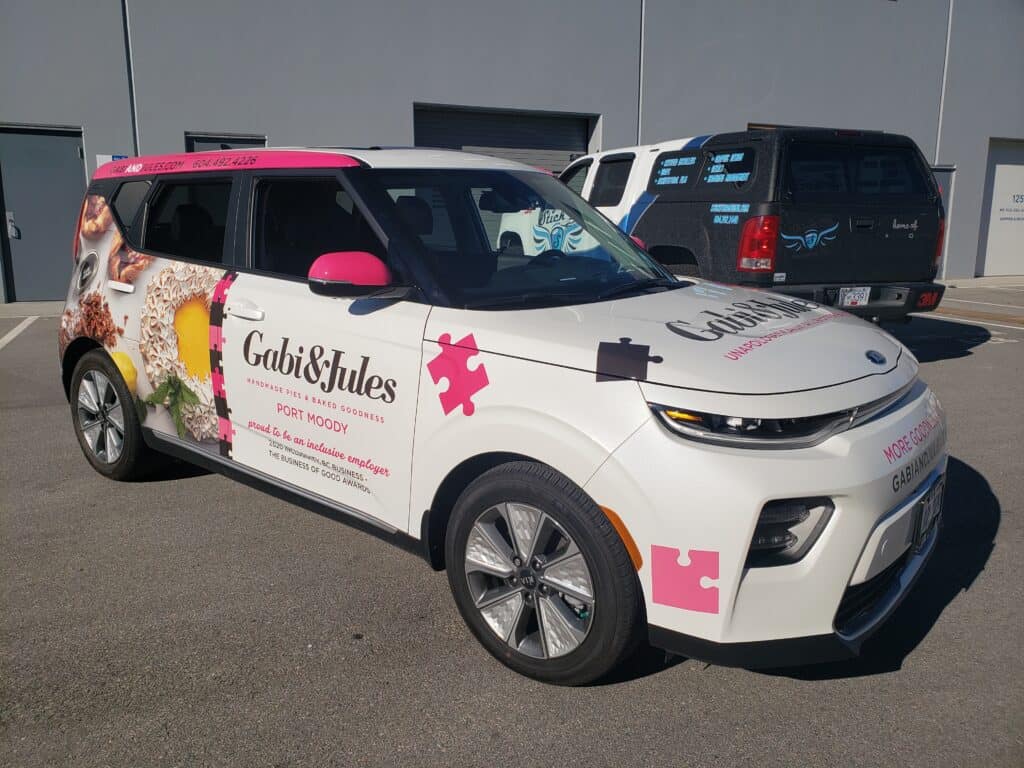 Influence Signs & Graphics can turn your vehicles into 24/7 lead generators.
Visit us online to learn more. Remember, don't JUST get noticed, Influence!