Benefits of Architectural Film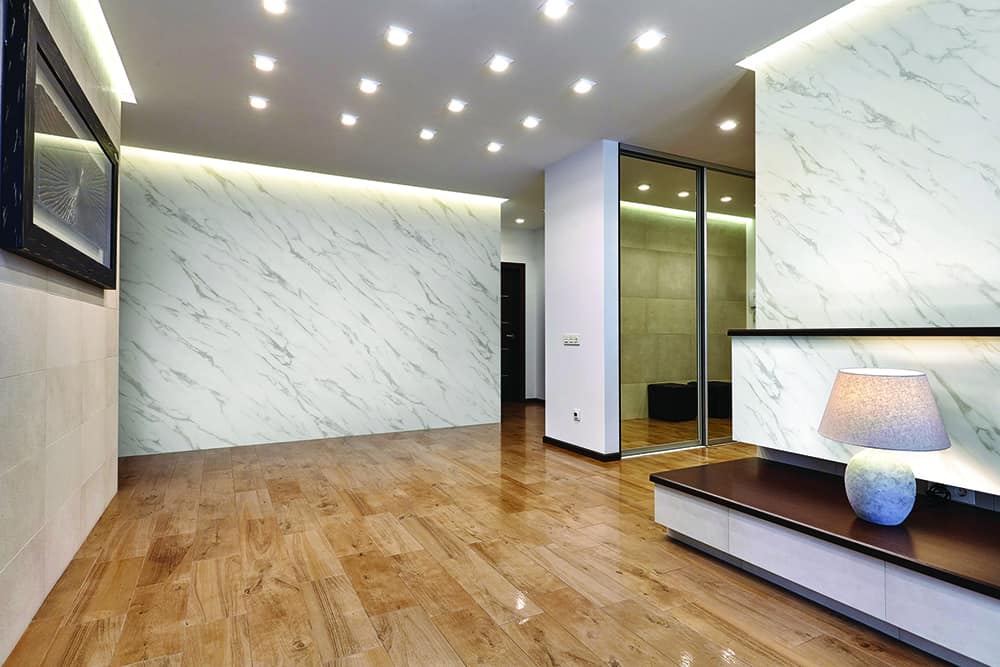 The architectural film is a self-bonding finishing material used to furnish surfaces such as ceilings, walls and furniture. It can be used for either a residential area or a commercial project and is better than the traditional renovation techniques it can help you reduce costs, minimize the impact on the environment and its qualities make it easy for maintenance. 
Here are some of the benefits that architectural film can give you and your projects:
Eco-friendly
The world is moving toward creating nontoxic products for the safety of the environment. The architectural films are made of products that can be recycled, and it does not release heavy chemicals into the environment. It can also be used in places where there are children as it is free of elements that can cause health problems to children.
Extensive Design Options
When looking to make any adjustments, one of the biggest motivations is to enhance your space's appearance. The film comes in different patterns and textures that are included in the catalog when you contact us.
A client, therefore, gets a wide range of designs to choose from. When these patterns and designs are used creatively, they make the spaces look unique and stylish. While using architectural films, there is no need to worry about the surface's shape as it is flexible and adapts to the most complicated shapes.
Relatively Affordable
Unlike traditional renovation methods that demand adequate preparation, architectural films are easy to install in both new and old spaces. Another reason that makes films affordable is its ability to furnish multiple surfaces. It means that one would not need to invest in different materials for different surfaces to achieve an excellent look.
Long time Durability
These films are made to last for a long time. They are tough and resistant to abrasive materials and scratches. It can also stand high temperature and humidity, making it favorable for different environments. Also, most architectural films are flame resistant.
Custom Films
With architectural films, it is possible to get custom films having your logo or business name. The ability to customize the films is a game-changer as it adds a professional look to a commercial space or office. The films come in different colors, and you can choose whichever complements your theme or fits your desired architectural design outlook.
The anti-graffiti protective layer ensures that unwanted paint disappears, preventing sully that comes with it. The feature avoids incurring additional costs on replacements, difficulties in cleaning and maintaining the decor film.
Enhances privacy
Whether in the office, home or business space, there is a need to have freedom from intrusion. Architectural films, when used, provide soundproof qualities to walls. It means that the noise from the enhanced space cannot reach others outside the space. The noise from outside is also blocked, creating a quiet and calm environment, especially for work. The architectural film has a decor film to improve the interior and provide visual privacy without compromising the room's lighting.
Architectural films are a modern trend in the architectural design field that is cost-friendly, easy to maintain and very stylish. Reach us today at Influence Signs & Graphics for more information about how this can be a solution for you.